LOCAL Groups begin
February 26th, 2018
OK, this is not actually AN event. It's a series of events at different locations where you can make connections and grow in your faith as you...
Live Out Community, Action & Love
Discover LOCAL Groups and sign up at: citizensofphoenix.org/groups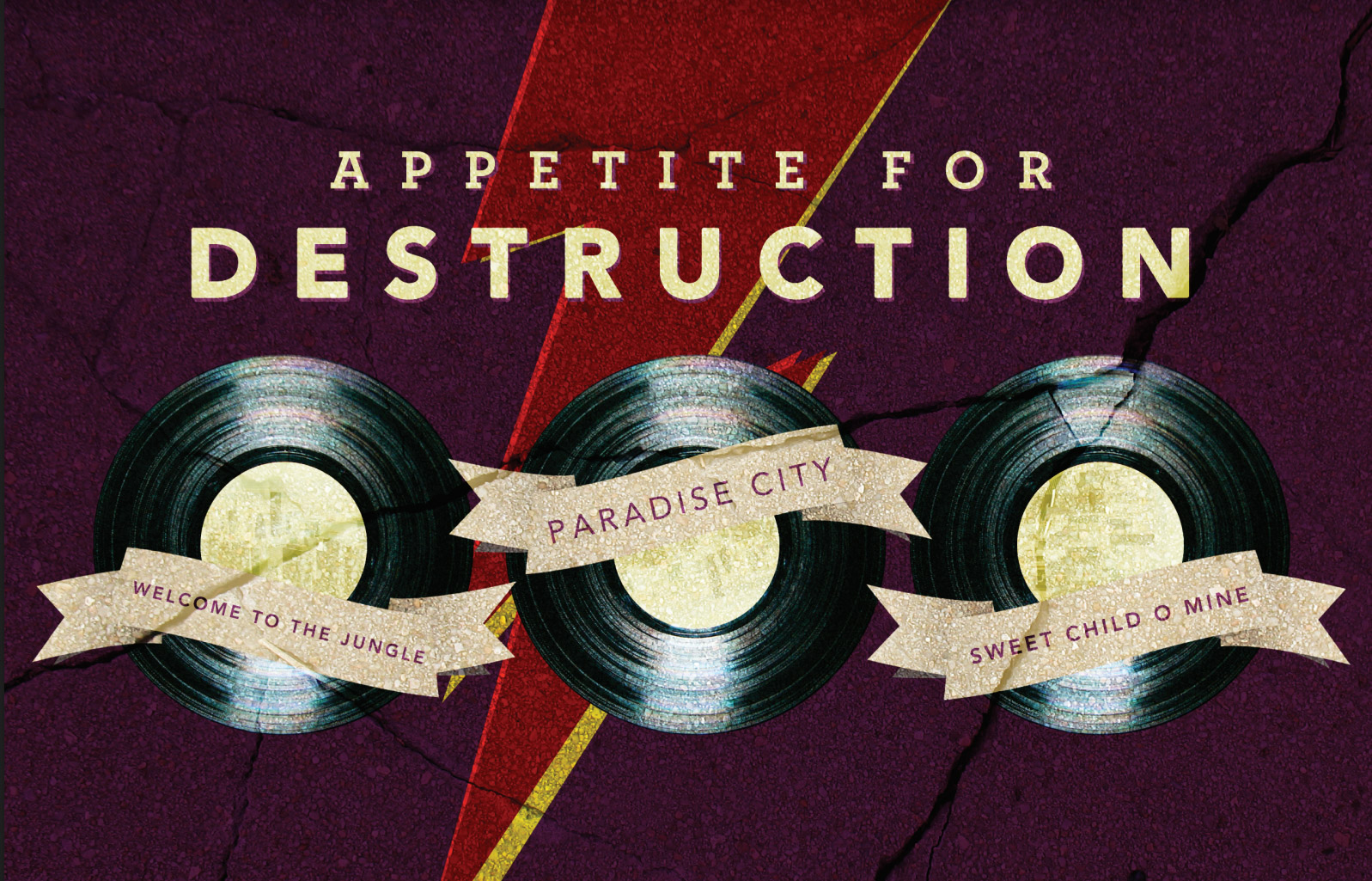 Appetite For Destruction - Message Series
March 4th, 2018
Sometimes it feels like the world it out to get you.
Truth is, it's a jungle out there. But, there's hope and assurance that you can rise above the fray.
We're going to walk through God's word to discover how we can change our appetite for destruction and start living like it's paradise when we embrace our identity in Him and welcome what he's doing in our lives.
Join us for this unique view of how to avoid pitfalls and live on purpose.
The Element - Service Project @ House of Hope
March 10th, 2018
Sign up to serve at House of Hope - a women's home for those getting back on their feet after difficult circumstances have sidelined them from the purposes God has for them.
Serving in this way builds character and compassion in the hearts of our young people and provides help and hope to those who need it most.
Please RSVP as soon as possible so we know who's ready and willing to be witnesses for Jesus through acts of service.
We will meet in the House of Refuge parking lot.
Movie in the Park
March 10th, 2018
A perennial favorite that's sure to delight, Movie in the Park is our semi-annual community event at Moon Valley Park.
Enjoy food trucks, free water and giveaways, and a great movie hosted on a big screen with professional audio.
Bring your friends, bring your family, bring your appetites; but come early, because the best spots fill up fast!
Register online right now and be entered to win a $100 movie gift card!
The Element - Park After Dark
April 14th, 2018
Are You Afraid of the Dark?
Our 3rd night adventure games are a great time to test your night vision, ninja skills, and your creativity with glow sticks. We will be playing a variety of games and have a blast hanging out with each other.
What to bring:
Dark clothes
Comfortable shoes (we will be moving a lot)
Friends
We will provide water, snacks, and some glow sticks
Games are at Moon Valley Park
DNA Class
April 15th, 2018
You want to find out more about how you can plug into purpose at Citizens Church. To do that, you need to understand more about who we are and how you fit.
Join us as we share our story, our values, our mission, and the vision God has given us for North Phoenix.
This 90 minute meeting (snacks and childcare provided) is the perfect time to start the next leg of your journey with God.
Find out what makes us, us, and how you play an integral part.
The Element - Promotion
June 2nd, 2018
TOP SECRET!
As we welcome in the next incoming class of students to join The Element, we will be having a celebration! However, there are some rules for this celebration.
Parents MUST contact a leader regarding event details.

DO NOT tell your incoming 6th grader that they will be attending this event....it's a surprise!

All current Element students are sworn to secrecy once they discover the details of the event.

Rest assured your child will be safe and have a great time!